"DAYS OF JAPANESE CULTURE" EVENT
IN TIRANA FROM 5 – 7 JUNE, 2013
WEDNESDAY, JUNE 5 – BALKAN CHAMBER ORCHESTRA @ 8PM
TIRANA INTERNATIONAL HOTEL, AKERNIA ROOM
---
Balkan Chamber Orchestra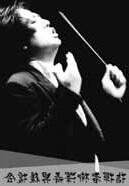 Balkan Chamber Orchestra was founded in 2007 by the Japanese conductor Toshio Yanagisawa hoping to create an interaction and cooperation among ethnicities in the Balkan Peninsula, due to the fact that the orchestra is not home based in any country.
In May 2009 a concert was realized in Mitrovica in Northern Kosovo under the cooperation of the international agencies. The concert became a hot topic, as it was the first time in approximately 10 years for the Serbian and Albanian musicians to perform together.
In September 2010, the orchestra was invited to "Balkan Leaders Summit 2010 – "Making Europe a Whole" held in New York, where they performed in front of Balkan Presidents and Prime Ministers. The orchestra itself has members from Serbia, Albania, Macedonia, Bosnia, Greece, Slovenia, Bulgaria, Romania and Turkey.
In May 2011 a concert was realized at Musikverein Vienna. In 2009 as well as in 2012 the concerts were realized in Tokyo.
---
THURSDAY, JUNE 6 – "From White …to Sunrise" JAPANESE LITERATURE PRESENTED BY EMA ANDREA
UNIVERSITY OF ARTS, BLACK BOX HALL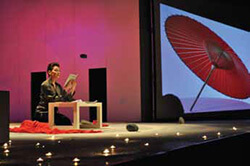 A literature Mosaic "From White ….to Sunrise" , brings out the soul of Japanese culture through short stories of narrative masters.The albanian actress Ema Andrea will revive our senses and emotions through these Japanese verses.
Yasunari Kawabata  – " The house of the sleeping Beauties (Nemureru Bijo) – 1961"
Kenzaburō Ōe – " Aghee the Sky Monster (Sora no kaibutsu Agu)- 1964"
Haruki Murakami  – " Sputnik sweetheart (Supūtoniku no koibito) 1999″
Gabriel García Márquez – "Sleeping Beauty and the Airplane (El Avión de la Bella Durmiente – 1993"
Marguerite Duras  –  "  "Hiroshima mon Amour " 1960
Mizuno Ruriko  – "Dora Isle" and " Ostriches Heaven "
Amy Yamada – " Bedtime Eyes (1985) "
Yasushi Inoue  – "Hunting Gun Ryōjū 1949"
---
FRIDAY, JUNE 7 – PROJECTION OF THE FILM "TOKYO STORY" – 8PM
CINEMA MILLENIUM 1, SHERATON HOTEL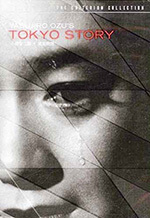 "Tokyo Story" is often regarded as Ozu's masterpiece, and has appeared several times in the British Film Institute lists as one of the greatest films ever made"
"Tokyo Story" is a 1953 Japanese film directed by Yasujirō Ozu. An elderly couple journey to Tokyo to visit their children and they are confronted by indifference, ingratitude and selfishness. When the parents were packed off to a resort by their impatient children, the film deepens into an unbearably moving meditation on mortality…
days of japanase culture from Andi Tepelena on Vimeo.